Meet our Team
Dentists
MR BENJAMIN WRIGHT, B.D.S. (GLASGOW) 2006, MJDF 2010
Ben is the owner and principal dentist of Woodstock Dental Practice. The Holywood native graduated from the University of Glasgow in 2006 and spent the next 7 years working in general practice in Glasgow. He returned home to N. Ireland in 2013 and worked for 2 years in Downpatrick before moving to Woodstock Road. Having completed the MJDF qualification, Ben says that he enjoys all aspects of general dentistry as well as providing facial line softening treatments. Ben is a member of the BDA. In his spare time, Ben enjoys rugby, golf and skiing.
GDC number 103226
MS. JANE O' CONNOR B.D.S. (GLASGOW) 2005
After Jane graduated from Glasgow University in 2005 she completed her vocational training year in Oban. She then worked in a general practice in Prestwick for two years before returning home. She has completed a course in London on Dental Sedation although this service is not available at Woodstock Dental Practice.
GDC number 85445
MS. KIMBERLEY ALLEN B.D.S. (DUNDEE) 2010, MJDF 2013
Kimberley worked in Manchester before joining the team at Woodstock Dental Practice. She has a keen interest in treating anxious patients and preventative dentistry. As a student, she volunteered in both India and Australia. She has also gained the MJDF qualification. Kimberley enjoys horse riding and spending time with her young family in her spare time.
GDC number 190916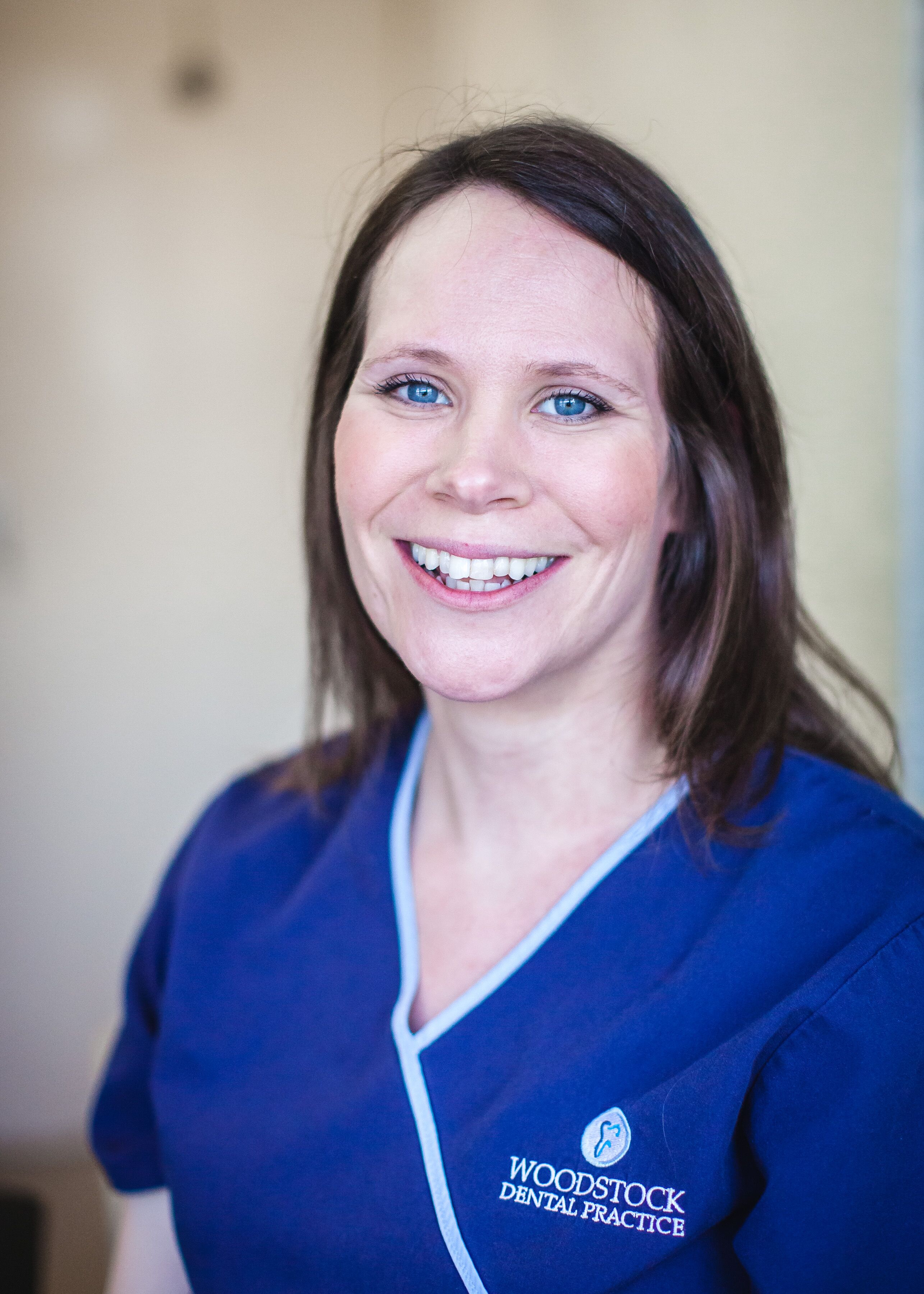 Ms Ruth Donaldson B.D.S. (Glasgow) 2007, MFDS 2009
Ruth qualified at The University of Glasgow in 2007. She returned home and worked in Portadown for 8 years during which time she gained the MFDS qualification. She has been working in her home town of Belfast since then.Ruth enjoys all aspects of general dentistry. A few years ago she volunteered for a dental charity in Africa providing extractions in remote villages.In her spare time, she is kept busy with her growing young family.
GDC Number 113907
MRS SARAH WRIGHT B.D.S. (GLASGOW) 2006, MJDF 2010
Sarah graduated from Glasgow University in 2006. She worked for the next 7 years in a busy NHS/Private practice in Glasgow. During this time she gained her MJDF qualification through the Royal College of Surgeons.
In 2013, Sarah moved to Northern Ireland with her husband Ben. She spent the next 5 years working in Crossgar before moving to the Woodstock Dental Practice.
Sarah enjoys all aspects of dentistry especially working with nervous patients and cosmetic treatments.
Outside of working hours, Sarah's time is spent enjoying her two children.
GDC number 103233
Dental Nurses
Our team of Dental Nurses:
Gail Ross
Amanda McAllister
Michelle McIlwaine
Grace Connor
Dental Hygienists & Therapists
Our team of Dental Hygienists & Therapists:
Stephanie Boyd
Receptionists
Our dedicated front of house staff:
Margaret Burns
Justine Lennon